This is my last week before entering the 3rd and Final Trimester of my pregnancy. I was looking back at all of the events that occurred beginning in the 1st Trimester and thought I would list some of those to have written down in case my memory slips someday.
1st Trimester:
Seeing our first positive on the pregnancy test before even hitting 4 weeks. Then taking a gazillion (yes... a gazillion) more just to make sure that positive did not change to a negative.
At 5 weeks when we felt confident of the pregnancy, Charlie and I took a day trip together to celebrate as we walked around Gillette Castle and grabbed lunch. It went in the book as one of the happiest days of our lives.
Sharing the news with our parents and siblings. It was so hard keeping that from everyone as we wanted everyone together to announce at once. The excitement, tears and hugs were priceless.
Going up to Boston to spend a weekend with 2 of our Best Friends.
Finding out that one of my best friends & cousin's are also due with their first babies.
The first Doctor's Appointment which was very upsetting.
The second Doctor's Appointment which followed 5 days later in which everything turned out to be better than we expected.
Being handed our first ultrasound photo.
Ordering a Fetal Doppler Monitor to hear the heartbeat at home.
Receiving the Monitor in the mail only after 3 days and after 20 minutes of listening to what ended up being my heartbeat.. we heard our baby.
Two of my very best friends giving birth to their second babies!
Planning and prepping for my sister's Bridal Shower.
Our official Announcement at 10 Weeks that we are expecting our Little Miracle in November. You Can watch our video "Here".
Dinner & Lunch Dates with all my wonderful friends, catching up and enjoying each other's company.
2nd Trimester:
Finally feeling safe enough to get my hair done and hide all the dark roots that were taking over my head.
Celebrating my Sister's Bridal Shower on a day with perfect weather!
Finding out the Gender of the baby.
Uncertain of the gender of the baby.
Going back to confirm the gender of the baby and it was different than the first time.
Confirmation that we are having a GIRL as the umbilical cord decided to move out of the way.
Going away for a long weekend with Charlie to Lake Winnipesaukee where I finally was getting my appetite back and ate everything in site. We took a train ride and then drove ourselves around the entire lake.
Celebrating Charlie's 34th Birthday at a Max Burger.
Bought Charlie some gifts for Father's Day from myself and little Autumn. One being a book that had a list of all the amazing Kid Friendly places to hike in CT. Right up his alley!
My sister's BIG DAY arrived. A wedding that was truly beautiful, memorable and perfect!
Being a part of my nephew Parker's "Blessing Ceremony".
Completing the Anatomy Screening of our little girl to find out she had a small Choroid Plexus Cyst in her brain. We were told it was nothing to worry about and would go away in the early 30 weeks of pregnancy. Of course.. we worried.
A jam packed 4th of July Weekend where I discovered the pain I was constantly having was from my Gall Bladder.
A follow up screening to confirm little Autumn had no heart defects (which she doesn't) and a surprise to find out that the cyst had went away prior to 30 weeks.
Another hair appointment to banish the roots as those amazing Prenatal Vitamins sure made my hair grow!
Off to vacation we went to celebrate our last time as a couple.
#96: A favorite past time as a family will be going to the store to buy a loaf of bread
and sit at Mill Pond Park while we break away little pieces to feed the ducks.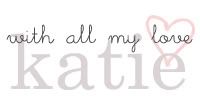 e