Happy Hump Day! I don't know about you, but Wednesday is one of my favorite days. Basically, because of where it resides... in the middle of the week. I know that I've reached the top of the mountain and we're on our way back down. ♥ Just a few updates...
If you didn't get to already there is a Giveaway from
Joyful Jones
, ending tomorrow night at 8:00PM. It's a $50 Amazon Gift Card. There's so much you can get with it, so I wish you all good luck!
Click on the photo to bring you to the Giveaway post!
The second thing is my new Photo Shop. There is a 25% off coupon that ends tomorrow. So if you're interested in anything please stop bye. If there's something you've pictured in your head, let me know so it gives me ideas of things to add ♥
Coupon: LOVEALL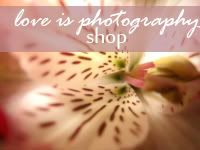 Tomorrow stop bye! Join in on Awkward and Awesome Thursday which the very lovely, Sydney from
The Daybook
began long ago ♥