What is your favorite hobby? My favorite hobby would have to be writing. I absolutely love to write. So much of my life have been painted on the pages of my journal for the past 5 years. I either write poetry or short stories. It's a total stress reliever too!

What is your most embarrassing story? We were at a Hyatt here in Hawai'i and I hadn't really slept the night before and while I was walking back to our spot at the pool from the poolside restaurant, I fell (I'd like to say "sorta-fainted") in the middle of the path. Face first, with my chocolate yogurt planted in the gravel surrounding the plants that decorate the 5 star hotel's poolside. Did I mention that it was during the busiest time of the day? Yeah, imagine that. I'm so thankful my cousins and I can laugh about these days...
*When did you begin blogging and what inspired you?
I began blogging just a mere four months ago in January. I can happily say that blogging has changed my life! It has been such an amazing experience and I've met so many wonderful people. :) I was inspired by others in the blog world! Last year, I began to notice a lot of baking blogs as I scoured the Internet for recipes (baking is another passion of mine) and started to follow them. I thought that creating a blog would be a great creative outlet for me so I put "create a blog" on my bucket list. When the new year began, I knew it was the right time for me to cross it off my bucket list and get blogging! And here I am :)
*Do you have any features you created on your blog? If so, tell us about them/it.
I have a few features that I am very happy to share with all of you. I love link ups! When I began blogging, I starting linking up each week with other blogs and I met so many amazing bloggers that way. I decided that I thought it would be fun to create a few link ups of my own.
Last month, I created two one-time link ups called Me on the Map and You Say It's Your Birthday. Me on the Map was a link up where I asked bloggers to share where they live and highlight their town to allow
readers to know more about where they come from. In the You Say It's Your Birthday link up, I asked bloggers to share their dream birthday or favorite birthday celebration with us. Both link ups received such a great response that I'm trying to come up with a weekly link up! Until then, I currently have a few series running on my blog. On Mondays, I host a two-part dating series: Not Another Bad Date where I share bad dating stories sent in by bloggers (shared anonymously unless otherwise noted) and The Road to Finding Love where I share bloggers dating stories that have a happy ending.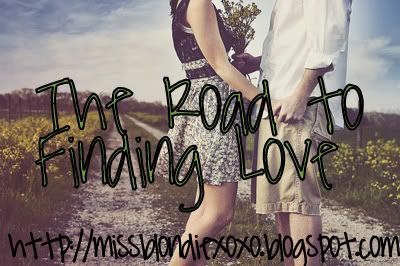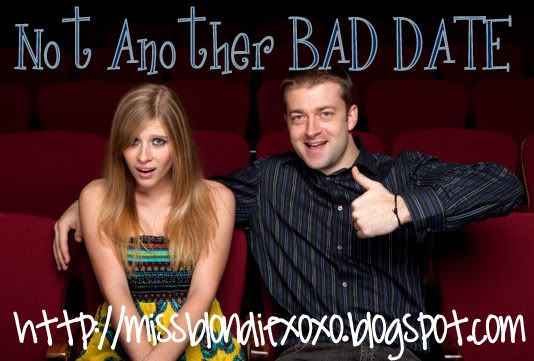 I also co-host a series/soon-to-be link up called
Tastes & Travels
where we share food, fashion, and destination information as we virtually travel the world! It just started this month, I hope you'll come visit and travel the world with us :)
*What is your favorite hobby and when did it begin? I love to write, take pictures, use photoshop programs, as well as cook and bake. I couldn't just pick one hobby. These are all my favorites and I have a few more that I enjoy as well. I've always considered myself a creative person. I always had interest in photography. My camera has always come everywhere with me. I've also always loved technology and was given my first computer in elementary school. I began writing and using programs and have been hooked ever since! As far as cooking and baking goes, that is something that is new to me within the last year or so. I love learning more and more each time I'm in the kitchen. Blogging has quickly become another hobby of mine and I'm glad that I'm able to bring all of my other favorite hobbies into my blog.
*What do you want to do with your life, do you have a passion for something you're working towards?
My current passion is my job. I am a teacher and am very lucky to love and adore my job and students! I teach Special Education in an elementary school and my kids mean the absolutely world to me! I couldn't imagine waking up each day to go to a different job.
*Do you have advice for other bloggers who are just starting off? My advice to you would be to make your blog your own space. Don't try to be follow anyone else's style .. just BE YOU! Once you have created your blog, visit other blogs and leave comments... you'll be sure to make friends in no time!