Why do I love hats? Let me count the ways.. ♥
They are a quick fix for a bad hair day..
It's a way to show off your favorite sport's team..
They can hold your hair up if you just don't want to deal with it..
If you want to go undercover, put on some sunglasses and you're a go..
They keep the top of your head from getting burnt in the sun..
If you prop them up an inch on your head you'll look taller..
You can get a way with a stylish hat at a place that hats aren't allowed...
They can complete an elegant look..
They can add to a super sexy look..
They can make you look uniquely goofy which leads to a good laugh..
They're your best friend when you are just having a scrubby Sunday..
It's a way to stay warm at a fun bonfire..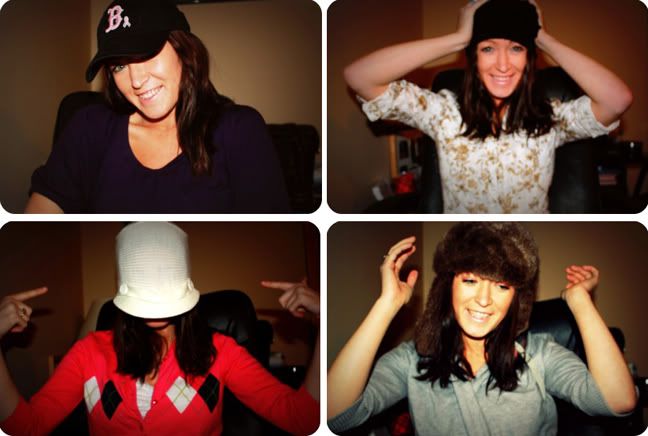 ♥
Love,
Kate